Regular price
Sale price
$29.95 USD
Unit price
per
Sale
Sold out
The 4x Trading Journal 2.0 is a Premium Quality, Neuroscience-Based Tool for Peak Trading Performance 🚀

📆 12 Weeks of Journaling | 📝 100g Premium Quality Paper | 📔 Vegan Leather Cover
Features
🔍 Step 1: Craft Your Strategy
✏️ Guided Trading Plan for a bulletproof strategy
🚀 Trading success groundwork laid
🎯 Step 2: Optimize Trade Setups
📊 Define and refine your top 5 best trades
📋 Trade checklists for precision and discipline
🛠️ Be fully prepared for success
📝 Step 3: Detail Every Trade
📖 100 Single Trade Pages for meticulous tracking
📈 Comprehensive record of your trading journey
🔍 Identify areas for growth
🔄 Step 4: Reflect & Improve
📅 12 Weekly Review Sections for continuous learning
📊 Analyze progress & enhance your skills
🔥 Key Benefits:
🗂️ Enhanced Organization
🎯 Improved Consistency
📈 Increased Discipline
😌 Controlled Emotional Trading
Shipping

We ship worldwide from the US.

All shipping includes insurance for stolen, lost, or damaged packages.

Ground shipping mode (2 to 10 business days) is $3.49.

Free USA shipping over $40

International shipping is $18. We do offer international FREE shipping if you order $69 or more.
Return policy

We always aim for make sure our customers love our products, but if you do need to return an order, we're happy to help. Just email us directly and we'll take you through the process. Check out the Shipping & Returns page for more info
View full details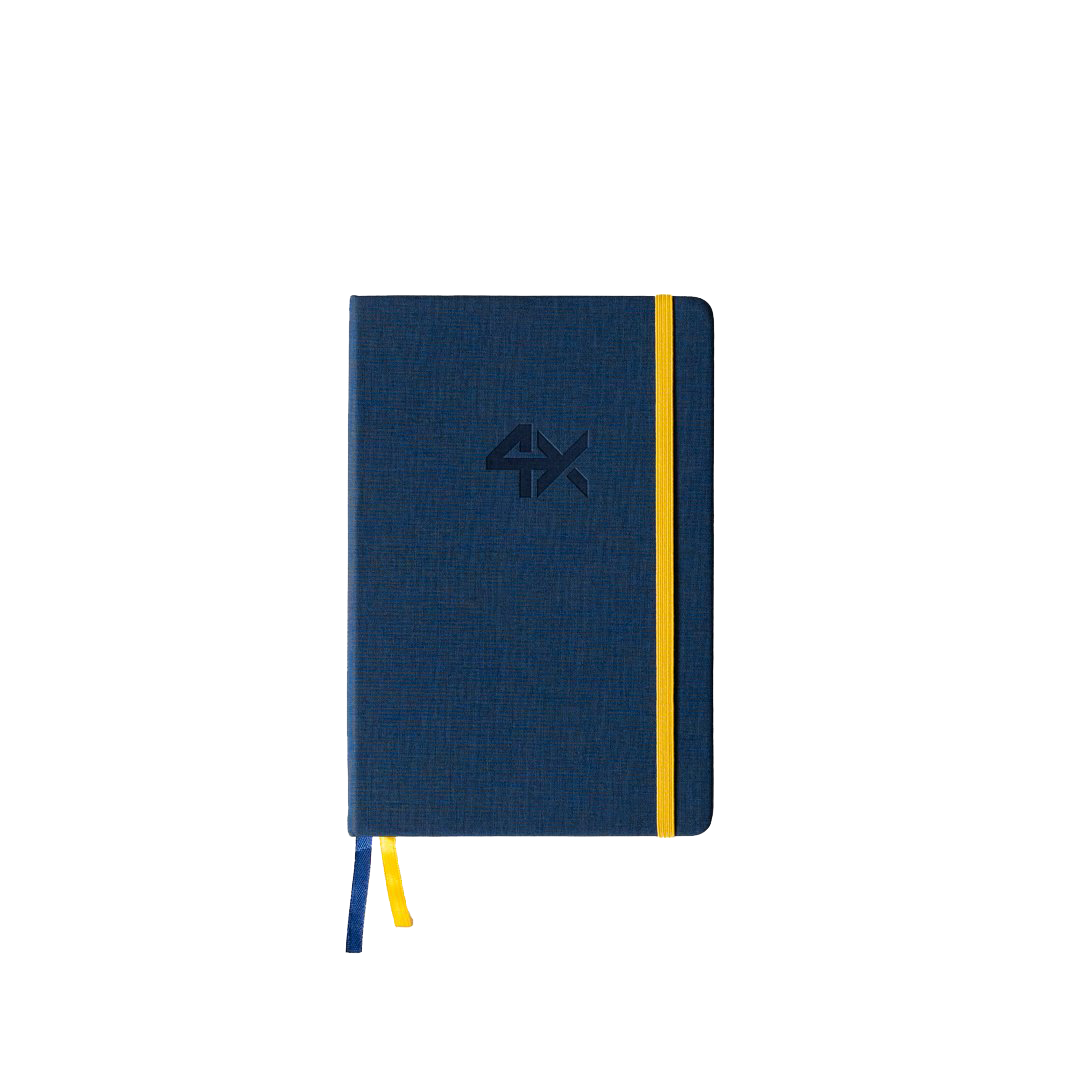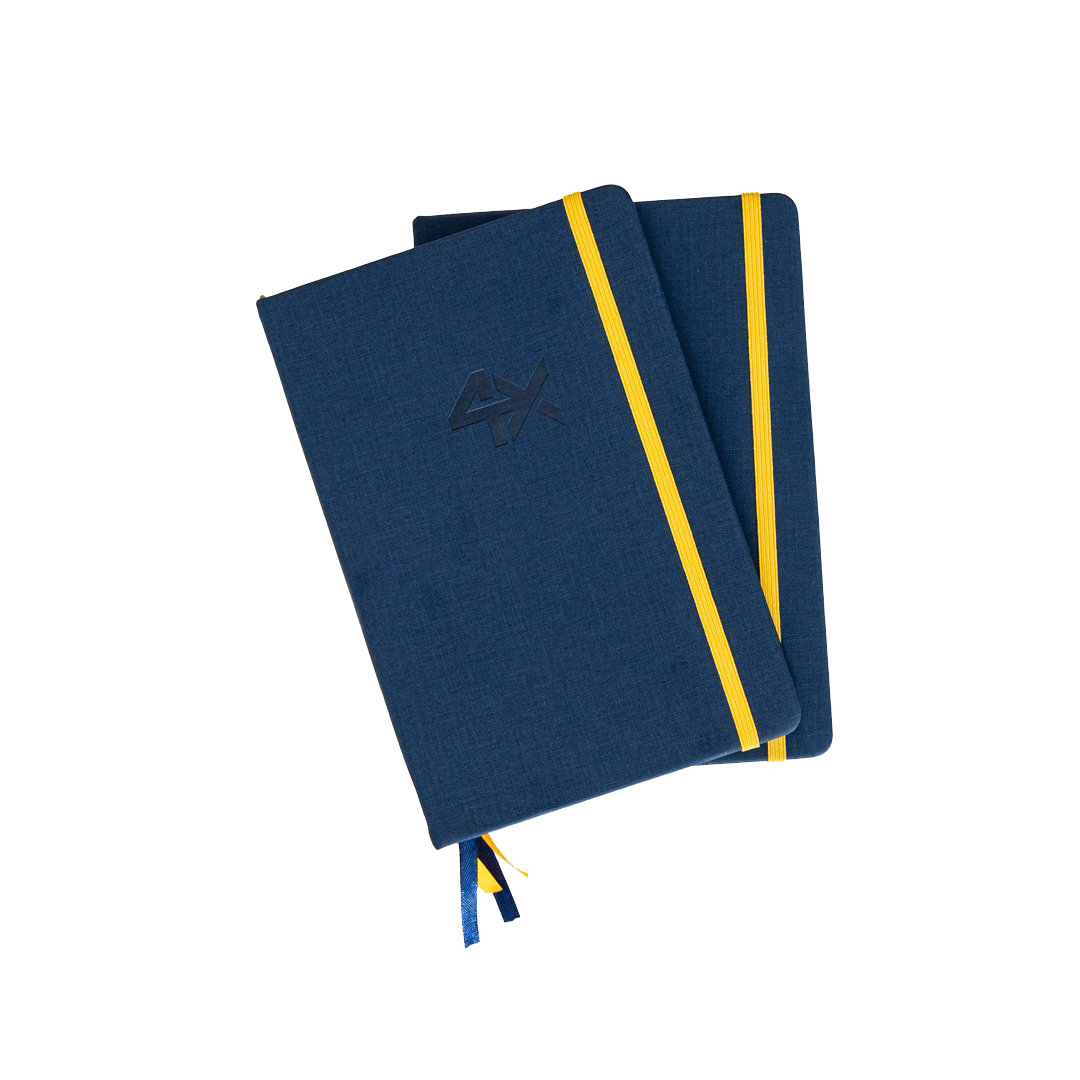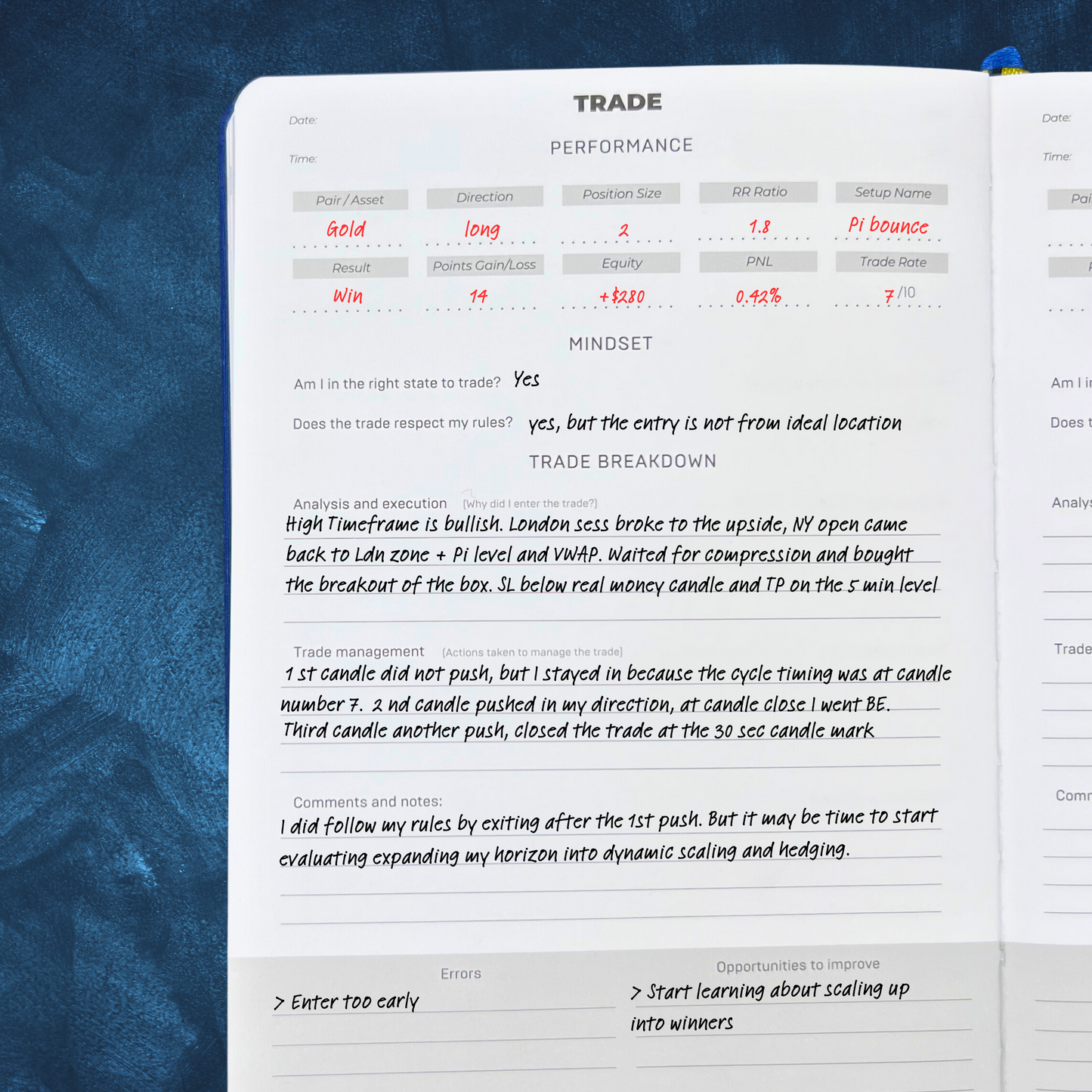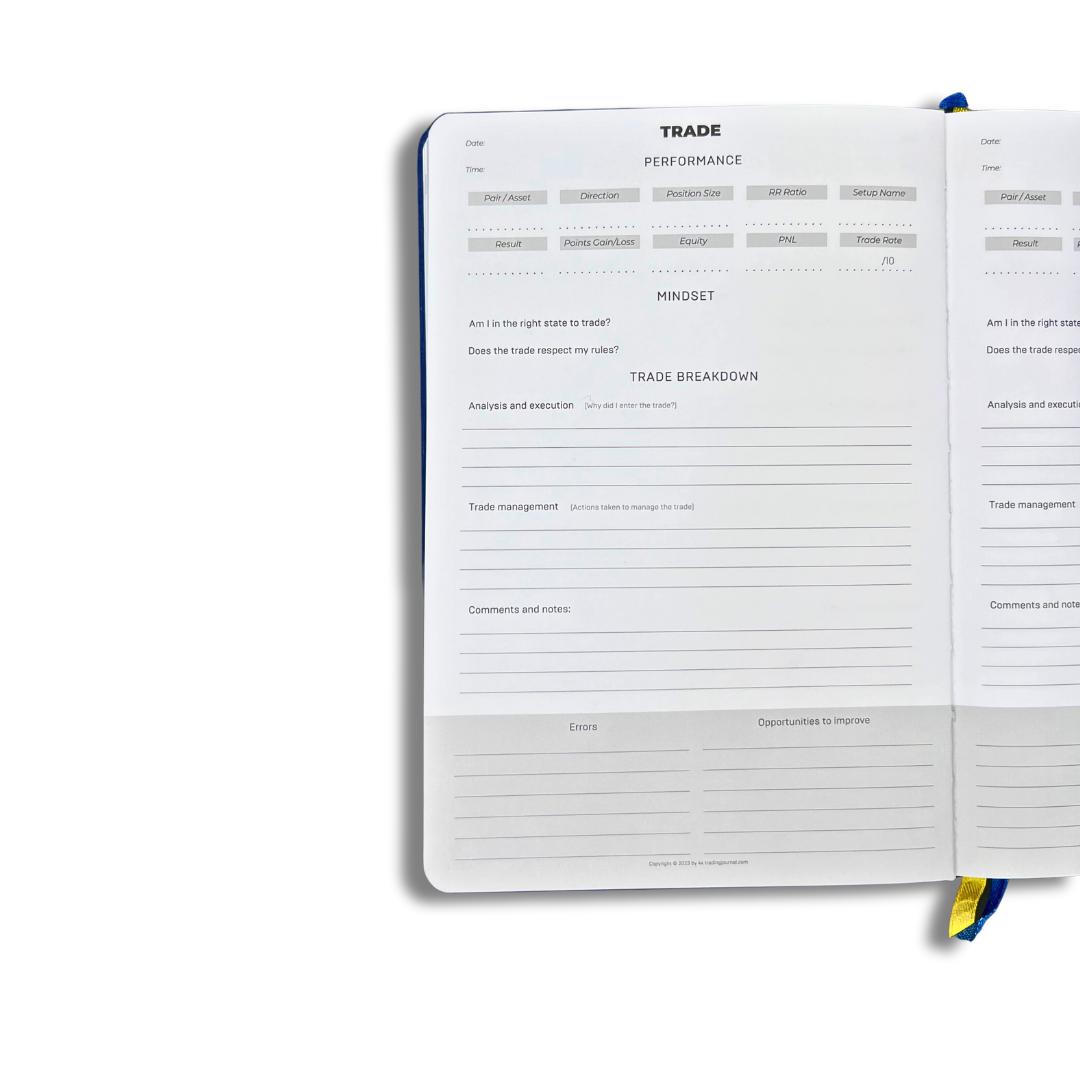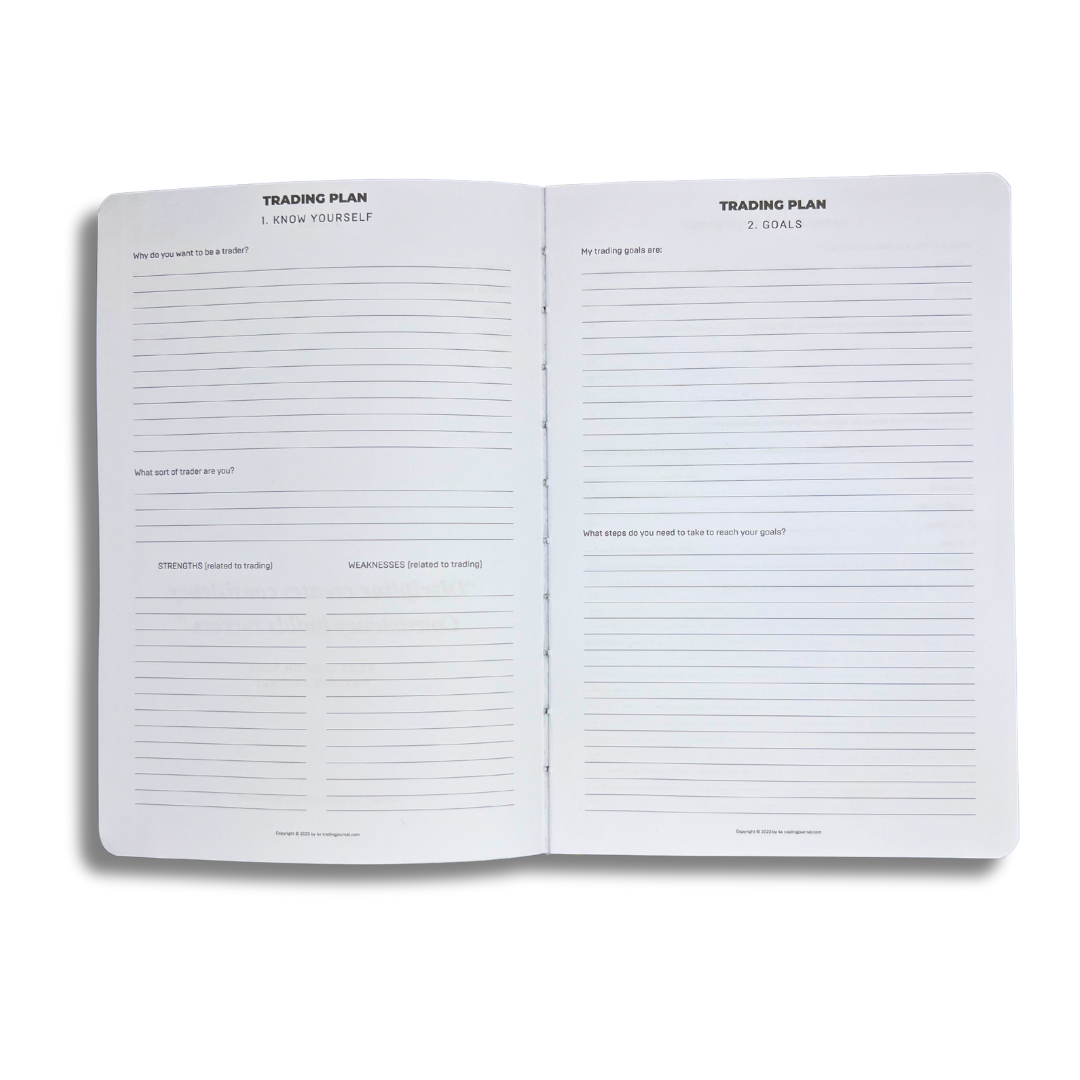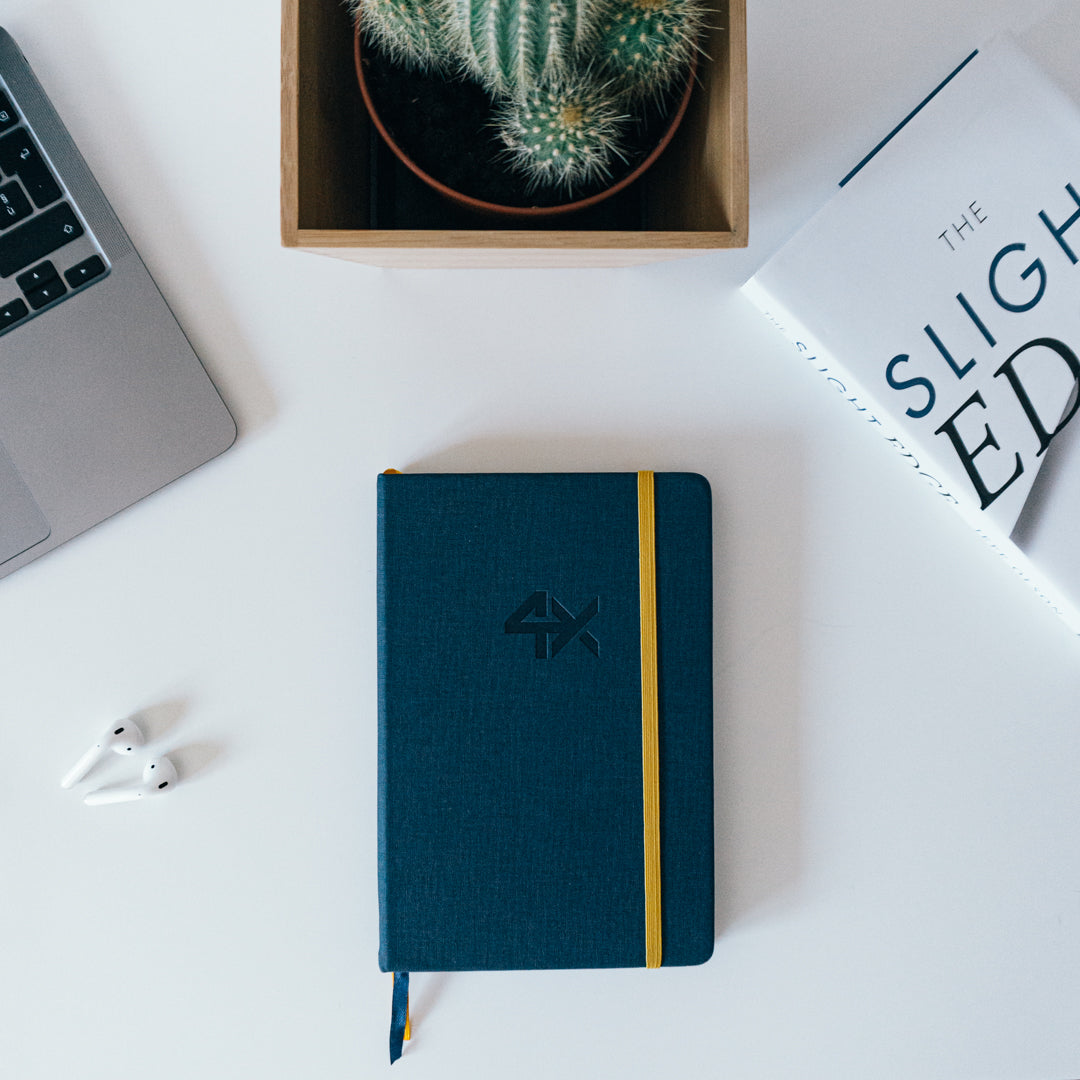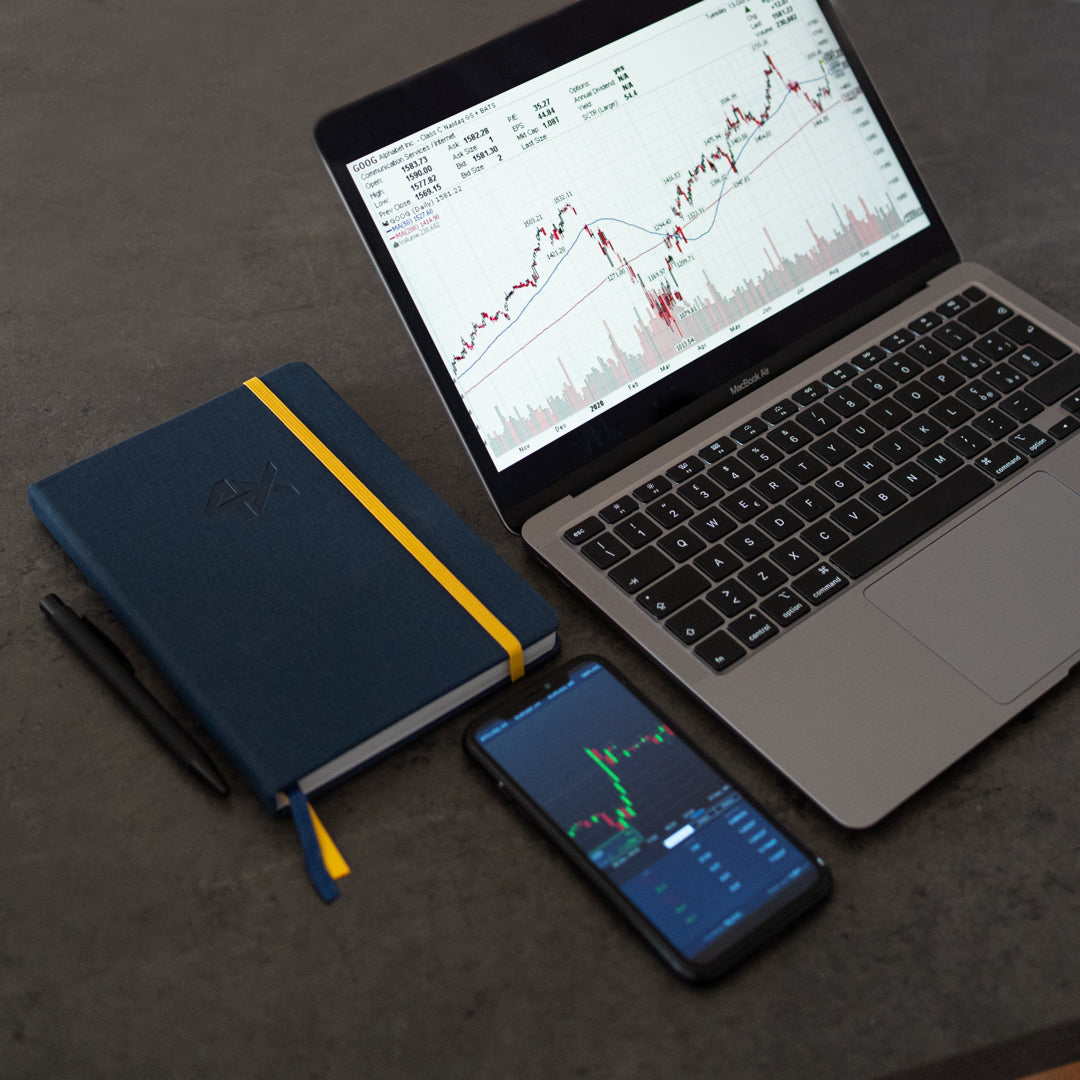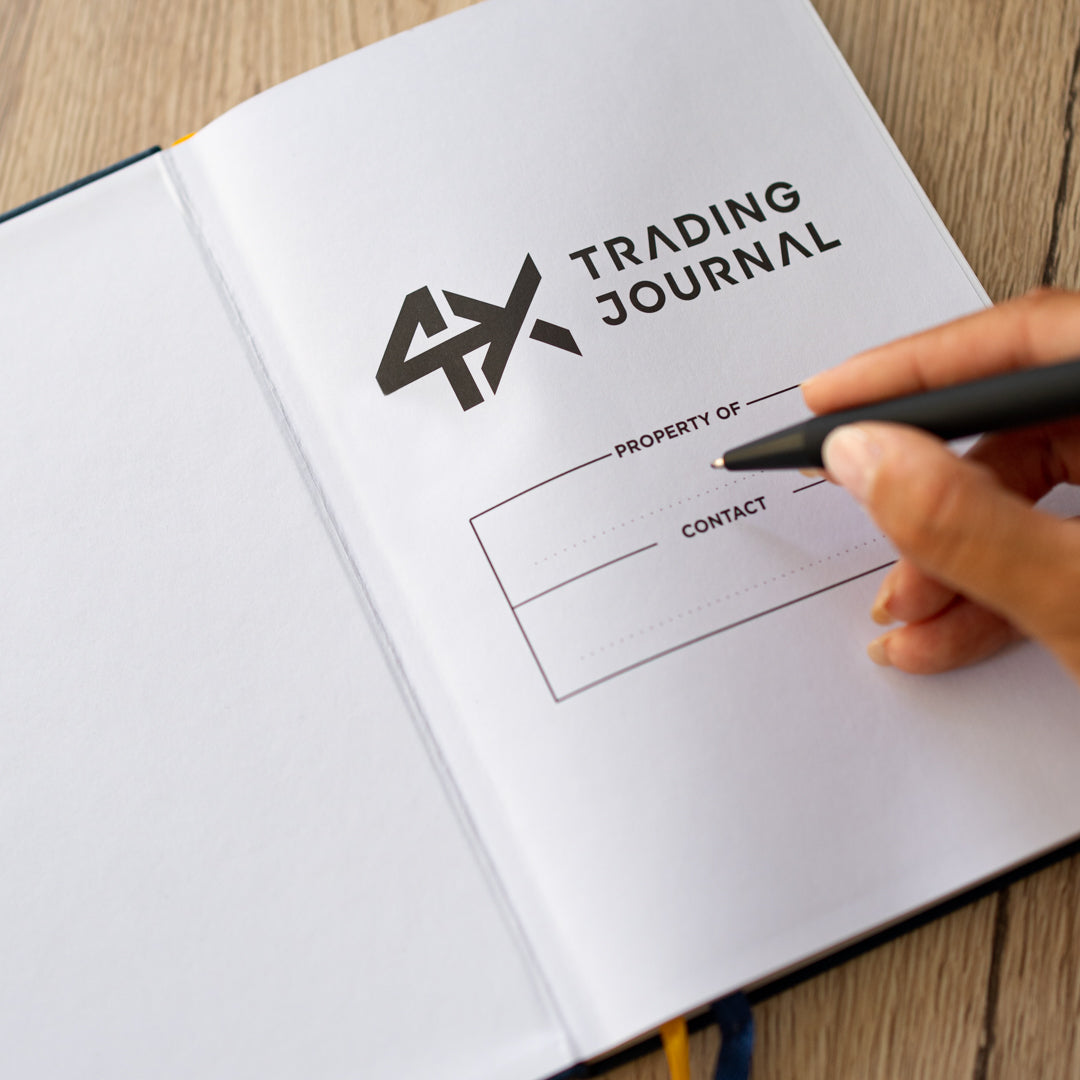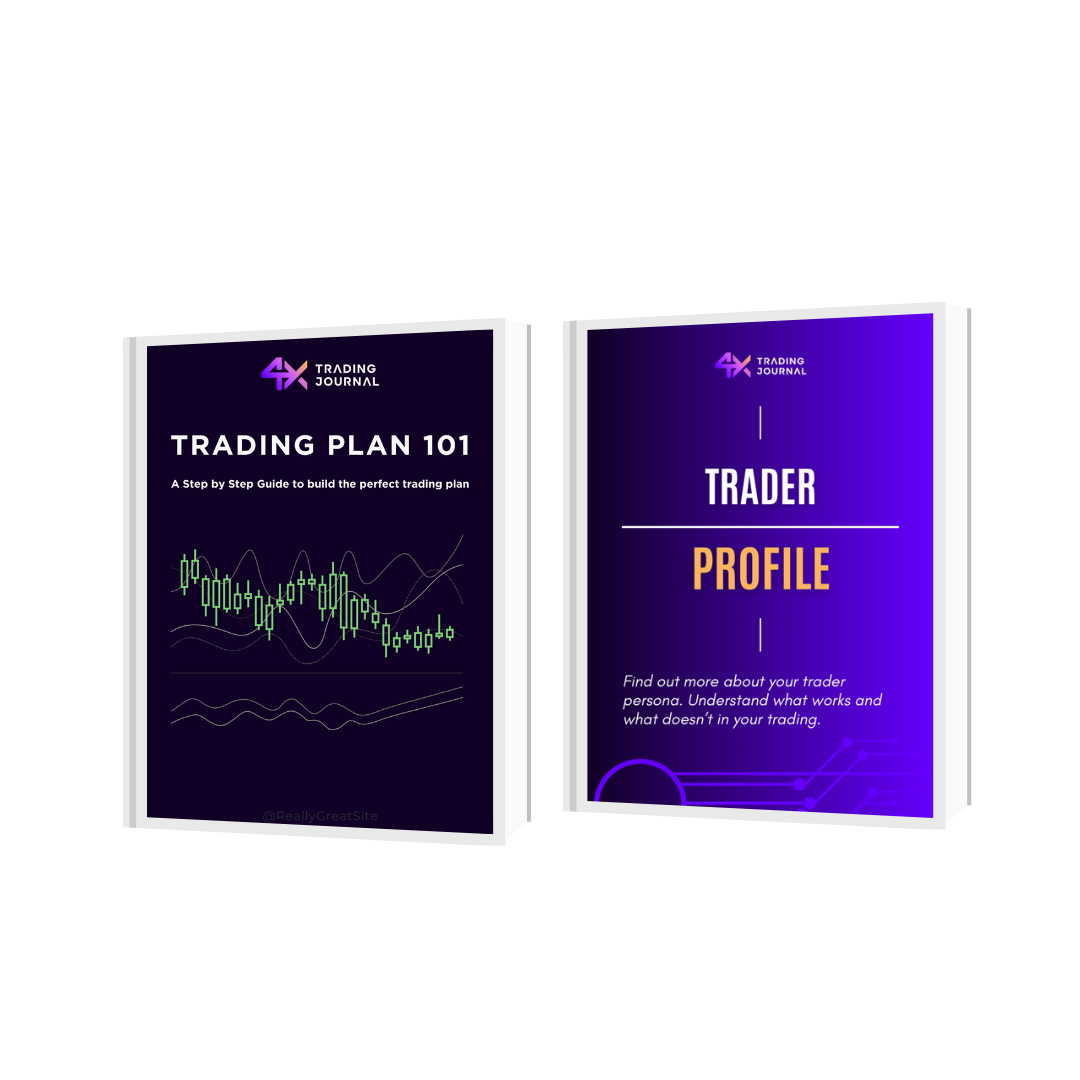 EXTRA FREE Bonus With Every Purchase ($147 value) VALID UNTIL 12/24
2 Courses and Exercise Templates to Build Confidence, Certainty and Feel In Full Control When You Trade.
Contains:
- Trader Profile Course to Discover Your Trader Persona
- Trading Plan Masterclass to Craft a Professional Grade Trading Plan

Find Guidance In Science 🧬
4X Journal's guided exercises were developed with input from Trading Performance Coaches, Neuroscience therapists and over 200 peer-reviewed papers. This user-friendly system will improve the way you think, feel and act.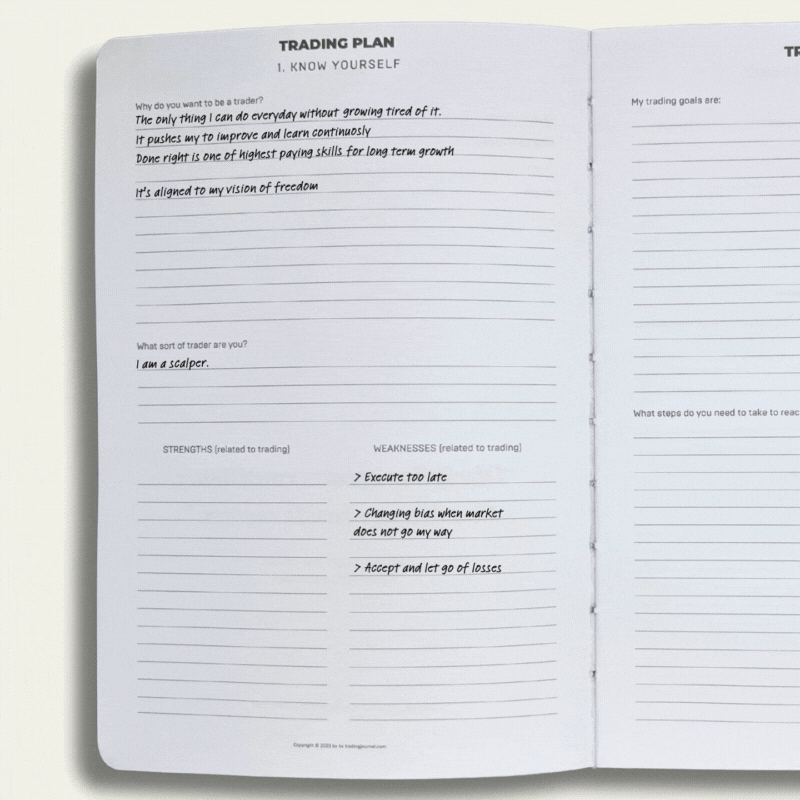 Build your Trading Plan
Unlock major clarity by setting up the foundation for success.
Contains:
- Know yourself Better
- Strenghts and Weaknesses
- Market & Timeframes
- Risk & Money Management
- Discipline Rules
- Strategy Overview
- Define Your Setups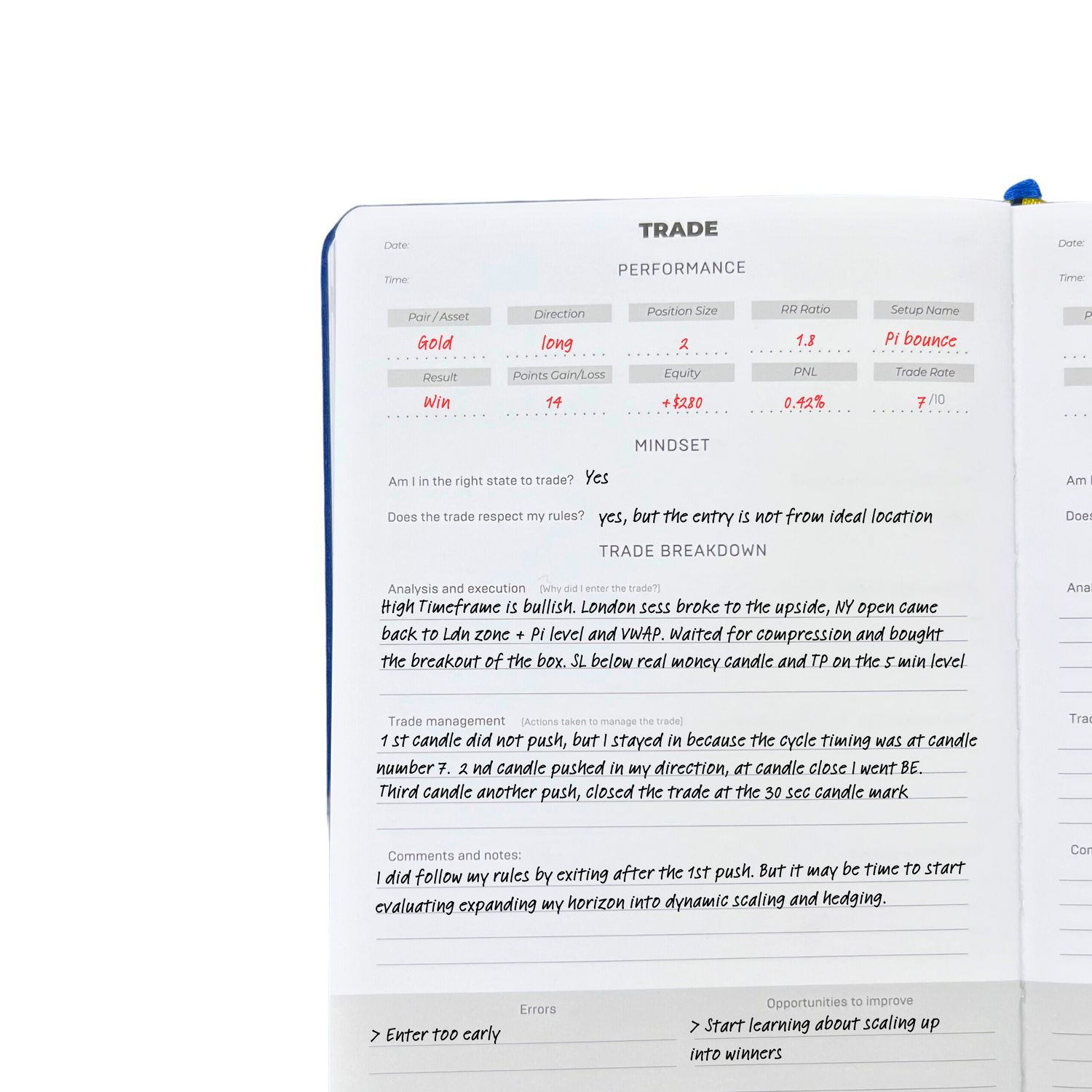 Tackle Each Trade
Reviewing your trades in hindsight has an immense mental and performance benefit. 4X Journal will give you a simple but effective way of organizing your thoughts, improve your trading and make long lasting changes.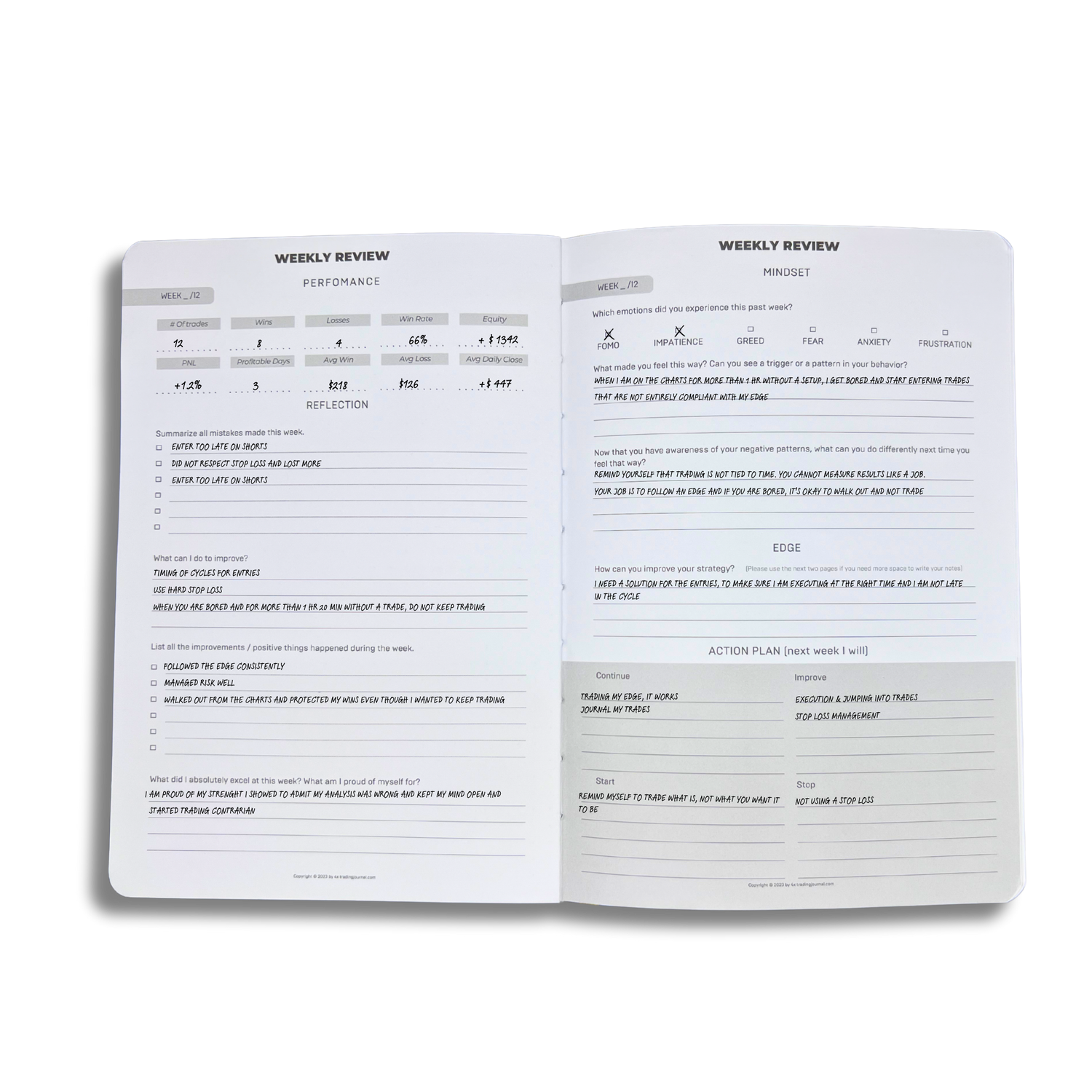 Weekly Review Your Craft
Summarize what happened during the trading week. Define the actions you will take to improve in your Technical Skills, Mindset, and Trading Plan. Set the tone for the following week.
The Power Of A Single Habit
Keep Yourself Accountable

Trading is a lonely business. Look after yourself and stop bad decisions.

Increased Focus And Clarity

Journaling makes sense of cluttered thoughts, giving you more space to focus on what's important.

Less Stress. More Sleep.

Writing down your thoughts and feelings about your trading reduces stress and anxiety, improving the quality of your life.

Higher Success Rate

It's scientifically proven that you're 42% more likely to achieve your goals when you write them down.

Boost brain function.

Not only does it boost your working memory, journaling also helps decision-making and cognitive processing.

No More Burnout

Journaling's proven to boost your immune system and improve mental recovery times and symptoms of burnout.
Trusted by over 5000 traders worldwide